To install angular in your system, you must have Node.js installed on your computer. So first, let's see how to install Nodejs into your Windows/Linux/MacOS system, and then we will move to Angular installation.
Node.js Installation
Node.js is basically a JavaScript runtime environment. You can download Nodejs from the given link:
https://nodejs.org/en/ and follow the steps mentioned below.
Step 1: Go to your browser and search Nodejs and visit the first link.
Step 2: Click on the LTS version, and it will automatically start downloading. LTS stands for LONG TERM SUPPORT.
Step 3: Open the downloaded file and click on next until you reach the Finish option as shown in the images.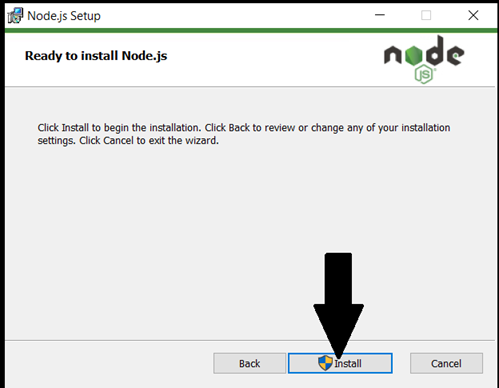 Step 4: After clicking on Finish, Command Prompt will open automatically; just press Enter as shown.
Step 5: After clicking on Enter, Node.js will be totally installed on your system. You can check the version of Node.js using the command mentioned below.
node --version
Angular Installation
After successful installation of Node.js, we are good to go to install Angular. Follow the following step and do it.
First, open your command prompt and type the command:
npm install -g @angular/cli
npm is the package manager of JavaScript.
-g means we are installing it globally.
Conclusion
In this article, we have completely installed Node.js in our system, which is a prerequisite for Angular installation, and we also installed Angular globally in our system. So now we're ready to move forward and create some exciting apps using Angular. In the upcoming tutorial, we'll be focused on creating an app and serving it, and we'll also display Hello World in the browser.
Read Next: Angular Getting Started